Road Bike Holidays
Best of the Alps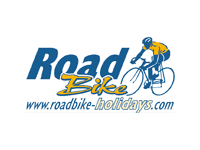 Best of the Alps
The trendsetter "Mountain Bike Holidays" has been setting standards for holidays with mountain bikes for years. For a perfect day in the mountains, an all-round service is offered with relaxation and other treats. Our guests appreciate this unique service and like to recommend us to others, too.

Our success has made us expand our holiday offer. From 2009, there will also be "Roadbike Holidays", a special program for road cyclists. 26 hotels and 10 regions in Austria, Germany and Italy all have certified bike competence and meet road cyclists' demands for quality and performance.

The facilities include tools and a cleaning site for used material, bike and laundry service, as well as sauna, steam bath and massages for tired muscles. The service is perfect, your race cycle is safe, bike transport, repair and pick-up service are ingenious.

The tours are the central part of the offer. Bike competent contact persons on the spot can give you detailed advice for your tours. There are at least 15 tours worked out for every region and your contact person knows all of them personally and can give you information about the difficulty, length, road conditions, altitude difference, catering facilities and so on of every single tour. You will be provided with detailed maps, tour descriptions, GPS downloads and insider tips about the best tours. This personal commitment, as well as the offered pick-up service or the accompanying car gives our guests a feeling of security for their individual route planning.

Choosing the right region and hotel will certainly be easier if you have a look on additional offers, relaxation facilities and alternatives for bad weather. "Bike & More" is the holiday offer for road cyclists who would like to have more choice: walking, hiking, wellness, culture, child care,...

"Mountain Bike Holidays" and "Roadbike Holidays" together constitute the leading supplier of sportive cycling in Europe. For orientation and advice, please see www.roadbike-holidays.com and www.bike-holidays.com.
printare
'incarca harta