Mountain Bike Holidays
Perfect holiday domicils for mountain bikers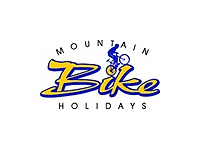 Contact
Bike-Hotels e.V. is a project of MTS GmbH
Saalfeldnerstrasse 14
5751 Maishofen, Austria
Tel: 0043(0)6542 / 804 80-28
Fax: 0043(0)6542 / 804 80-4
"More Mountain Bike Holidays" – you can count on that!
Perfect holiday domiciles for mountain bikers!
More regions, more hotels, more tours. That's what "Mountain Bike Holidays" have in store for the 2010 season. A selection of the best holiday spots, such as the Lake Garda, around Riva and Torbole. The region has joined the "Mountain Bike Holidays" quality standards and will be an enrichment from 2010. There will not only be more hotels for mountain bikers. 26 hotels in 10 regions, distributed in Austria, Italy and Germany have specialised on narrow tyres and represent a holiday offer for racing cyclists. But that is only one aspect. "More Mountain Bike Holidays" means more service and quality, more performance and information. It also means more clarity when it comes to services, more information for the planning of tours and more individual advice.

The new catalogue and the updated service platform present a lot of novelties and proven quality. A novelty are the 19 regional videos on www.bike-holidays.com. They have been shot by a team of professionals, show the regional highlights and wet your appetite for a bike holiday. The short videos help you choose the right region for your trip.
Another new feature is the improved tour search for a selection of more than 800 tracks and the weather service for last minute trips and of course for the daily tour planning.

Sometimes less is more! The ideal opportunity to test the hotel and the region is the new "SP - Schnupperpauschale" for short breaks. Every hotel offers 3 nights with half-board and 2 energy packages as tour provisions for a special price.

These are the convincing service improvements for 2010, which make "Mountain Bike Holidays" so unique.
printare
'incarca harta